Opportunities and challenges exist side by side, wisdom and fashion go hand in hand: The Elite Club's 2019 Annual Forum has come to a successful completion
---
---
Under the motto of "Walking with Great Minds", Langsheng Education's 2019 Elite Club Annual Forum has finally started! This year, the theme of the Forum is "New Challenges and New Opportunities", and discusses the new challenges the economic situation is facing and the new opportunities in the development different sectors under the current social background.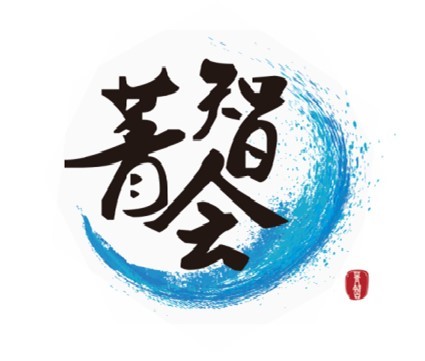 Since the founding of the Langsheng Elite Club in 2012, it has brought together countless distinguished students, and year after year, students have made use of this platform to learn from each other, share experiences on the path of learning to grow, and to communicate with peers and create a bright future together. Members of the Elite Club all come world top universities, for example Oxford, Cambridge, LSE, Imperial College London, Harvard, MIT which are either the UK top 10 or the US top 30. The Elite Club also has a remarkable team of mentors who are all leading figures from various industries in China or abroad. They provide Elite Club members with advice in various careers path and life planning.
Full of useful wisdoms: What the guest speakers said on challenges and opportunities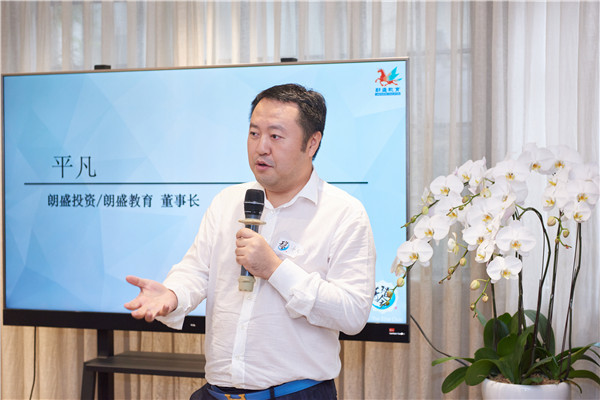 As the sponsor of the Elite Club, Chairman of Langsheng Education and Shanghai Concord Bilingual School, Mr Francis Ping has always committed to the development of education industry. Mr Ping shared with everyone case studies from his past experience in starting a business and managing investments, including the obstacles and setbacks, but also the commitment and confidence to face difficulties. "Life consists of a series of obstacles and setbacks, but crises are valuable lessons in life. When you encounter hazards that might be life-changing, you need to control the risk at a manageable level in good time, discuss it with people you trust, and resolve the risk in a timely manner. Sometimes, "a stone from another hill can be used against jade or seek input from your opposites", Mr Ping said.
Mr Xiwen Lei, a partner at King & Wood Mallesons, is one the founding members of the Elite Club. He is one of the first mentors and a member of the first council. Mr Lei has consistently given the Elite Club concern and support ever since, and he also witnessed the development and expansion of the Elite Club. He has extensive job experience in finance and consulting. Using his own experience as example, he shared that the accumulation of work experience is also the process of building one's social connections in the industry, and that one should learn to grow with the people around you. Nowadays, crossover and slash youth are in trend, but we need to accumulate enough experience and insights in a sector and have deep understandings before crossovers are possible.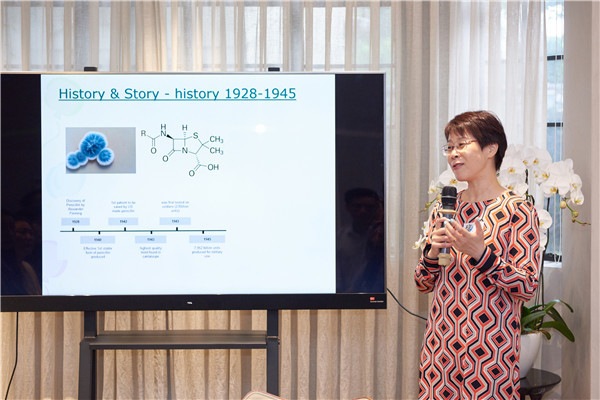 Ms. Jia LI, Managing Director of Lang Sheng Investment, graduated from Virginia University in the US with a PhD in molecular physiology and biophysics. Over more than 20 years, she has built up a broad interdisciplinary scientific background through research in varies areas including molecular biology, combinatorial biology, phage display technology and protein chemistry and engineering, which made her a leading figure in the medical field. She started with the development of the pharmaceutical and human relationships to show us how the research and development of future pharmaceutical industry will promote social progress, which also concerns the well-being of human society.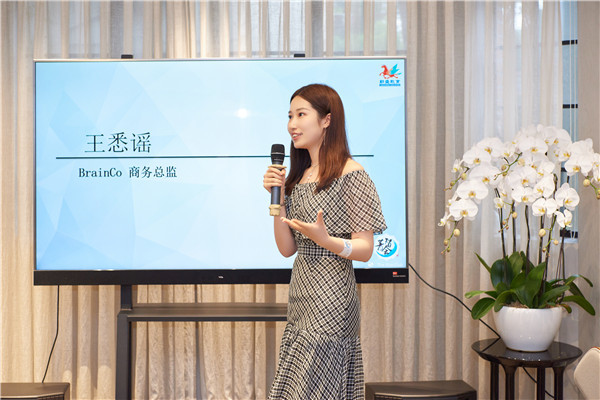 Ms. Xiyao Wang graduated from Harvard with a Master's degree in Education. She is the Chief Business Officer of BrainCo, a brain technology company with a promising future. BrainCo is a AI tech company with world's leading brain-computer interface technology. Ms. Wang shared with everyone that the reason she joined BrainCo after graduating is because it represents the power of cutting edge technology. In the future, brain technology will become a leading force of technological development. Now, the technique of using algorithms to analyse brainwaves has already come into fruition. This kind of advanced technology surely will be applied more broadly in real life in the future, changing people's life style and habits, benefiting the human society.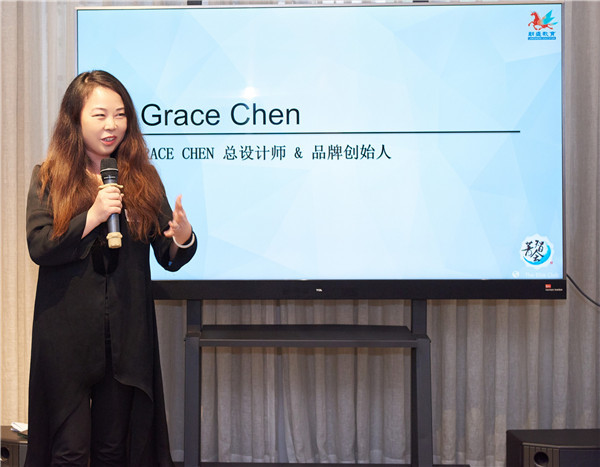 Special Guest: Ms. Grace Chen
Grace Chen is the founder and designer of a brand with the same name. She is the first Chinese student to graduate from Fashion Institute of Technology in New York and win the Annual Prize for Design. Having worked and lived abroad for 15 years, Grace Chen felt that China's presence in the global fashion industry needs to rise just as quickly as its economy. This is why she chose to return to China to start her own brand, with the ambition to change China's street looks.
Grace Chen designs cover all situation in life or work where different dress code apply. After 9 years, she is praised by customers and the media as "the designer to understands women most". Ms. Chen shared with us her thoughts on global situation and the power of culture. She believes that cultural exports, as a soft power, can achieve "subduing the enemy without fighting". She is striving to spread Chinese culture all over the world by compelling people to understand and acknowledge Chinese beauty.
Words pf Wisdom continue to be shared in Round Table Forum
In the Round Table Forum corner, we invited four outstanding members of the Elite Club to share with us their stories with Mr Ping, Chairman of Langsheng Education, acting as the host. Among these four members, some have already graduated from prestigious universities, some are still students, some are working in famous global companies, some are staring their own business. These four members shared their insights based on their experience in school and work, and discussed their thoughts on the future with mentors present including Mr Ping. Mr Ping Encouraged them to learn to create their competitive advantage in the process and maintain the ability to think independently.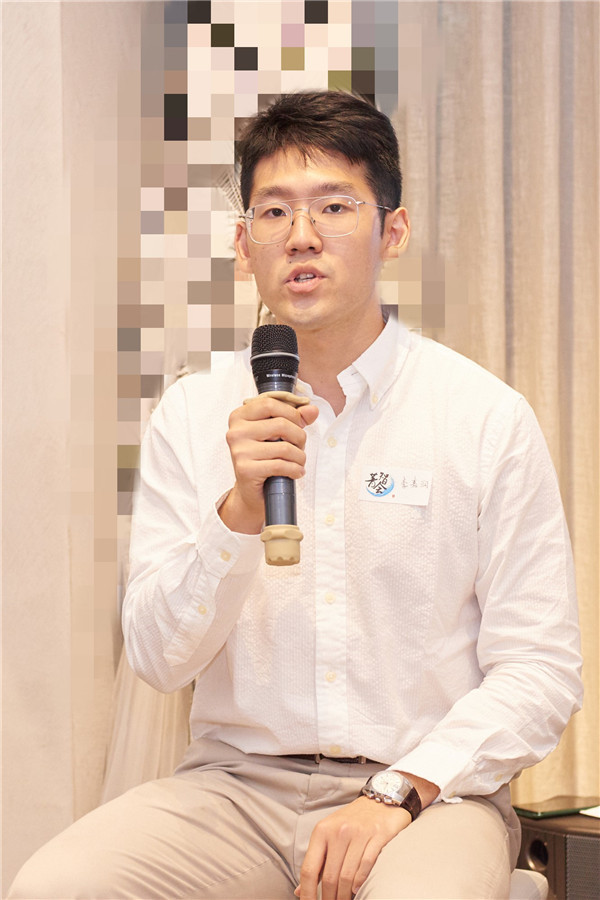 Jiarun Li
Graduating from Cambridge with a bachelor's degree and a master's degree, Jiarun Li has just finished a long internship. As he doesn't have much work experience yet, he shared his experience at school instead. He believes that as long as one has dreams and keeps pursuing it, it will pay off in the end.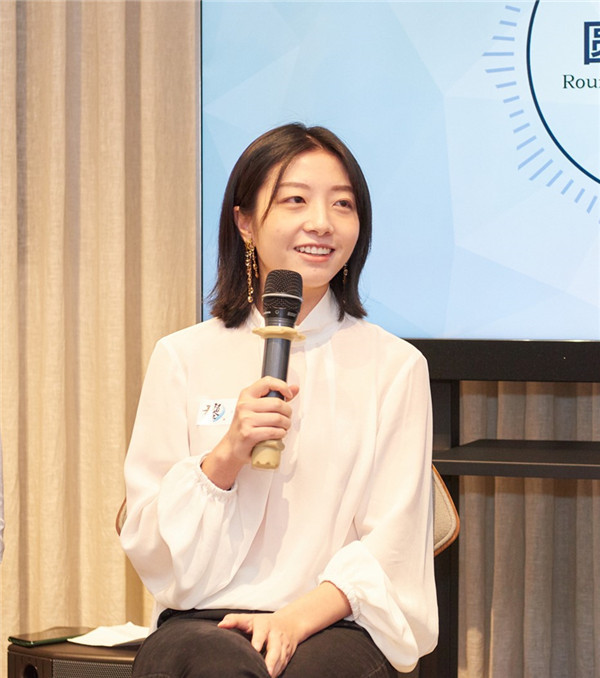 Linxi Xie has studied in both the UK and the US. She has already joined a famous multinational company. As she has already worked for a period of time, now she has more goals for the futures, as well as more confidence. She believes that to achieve her goals, she must stick to them, have critical thinking skills and trust that she has the necessary competitive advantage.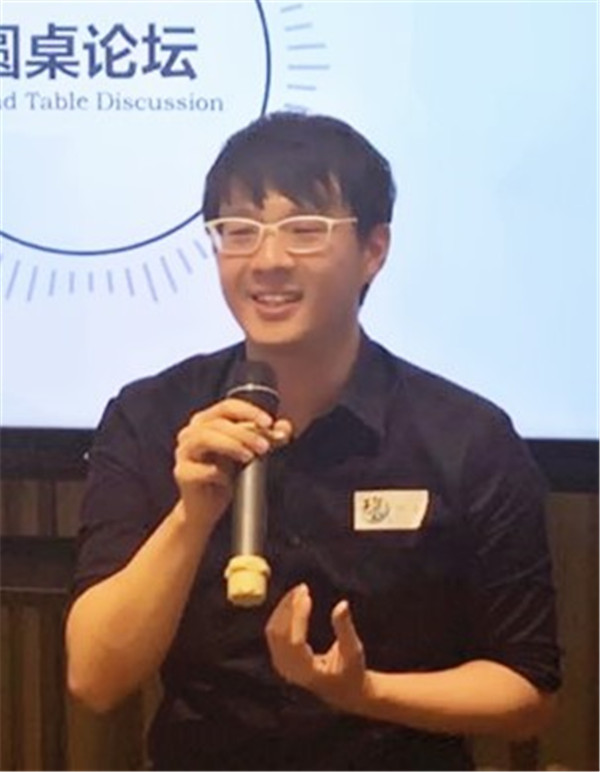 Shi Chen
After graduation, Shi Chen didn't join any company. Instead, he choose to start him own business. He shared the difficulties and challenges he met, and encourages everyone to pursue their dreams with courage and to not fear failure in moving forward.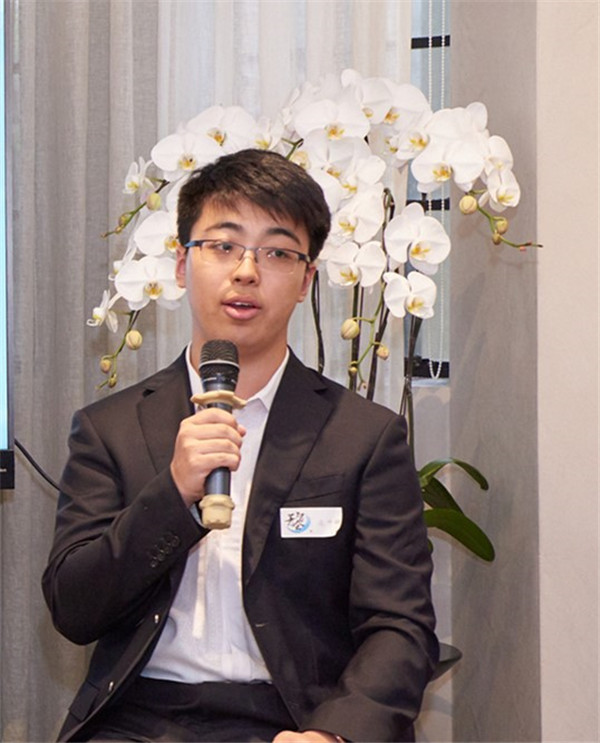 Zhonghe Feng
Zhonghe Feng entered Imperial College London at 16 and is currently working towards a master's degree at Cambridge. He shared his learning experience and said he has been encouraged and inspired by the experiences of his seniors to do his work at hand and fight for his future.
Excerpts of Live Interviews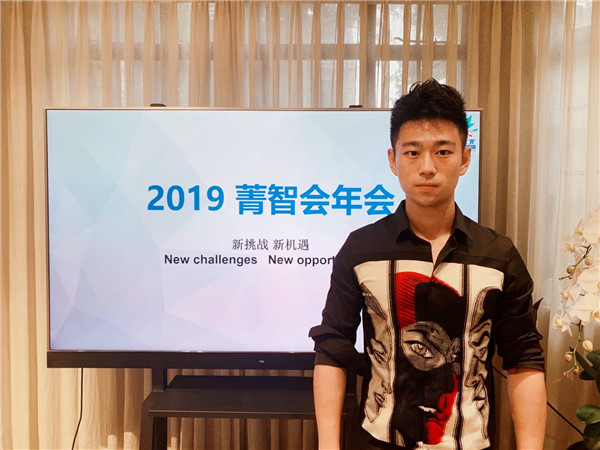 Siyu Jiang, a graduate of the University of Bath, said in interview that he has joined the Elite Club very early and has met many industry leaders and distinguished members from all over the world. He hopes to learn more form the mentors and grow with the help of the Elite Club.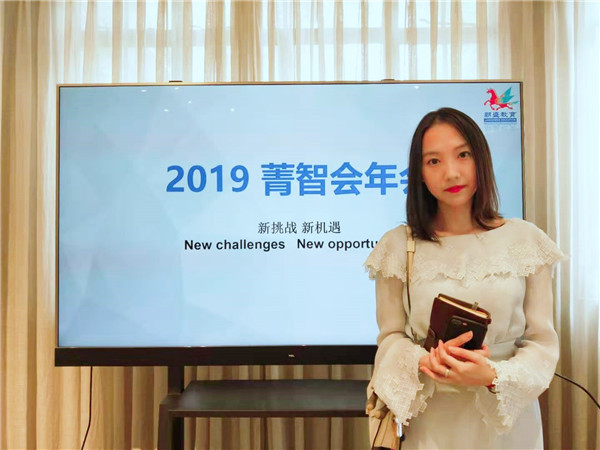 Linjun Cai joined the Elite Club in 2015. She said in the interview that she had just finished her three-year study at KCL and was going to pursue a master's degree at the University of Manchester Business School. She thought that the Elite is a very good platform to communicate with excellent people from all over the world and gain valuable experience from all walks of life, which is very precious. She strongly recommended all elites to join such a high-quality platform so that they can also benefit from their study and career planning.
A Cultural Calling Card of Wisdom and Fashion
This year's Elite Club Forum was held at No. 1515 Huashan Road where the studio of world famous fashion designer Grace Chen lies. As a brand dedicated to presenting unique Chinese beauty on the international fashion stage, Grace Chen offers exclusive benefits to the female members of this event. The female members of Elite Club are outstanding Chinese students who walk around the world and are unique calling cards to show Chinese wisdom and culture to the world.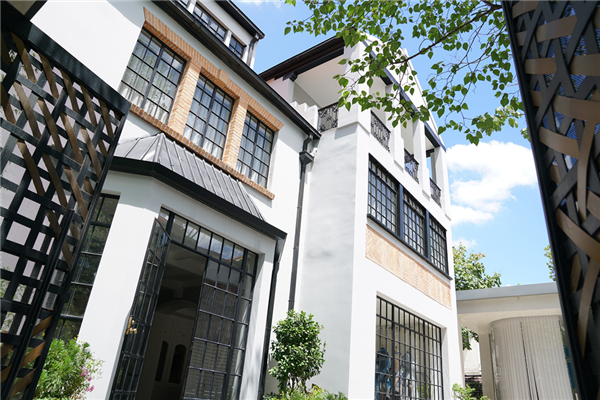 In this historical Shanghai mansion, female members of the Elite Club from all over the world were dressed in Grace Chen's Haute Couture that mixes the Chinese and the Western fashion style, listened to the wisdom sharing of the guests and mentors of the Elite Club, and enjoyed a feast of vision and wisdom.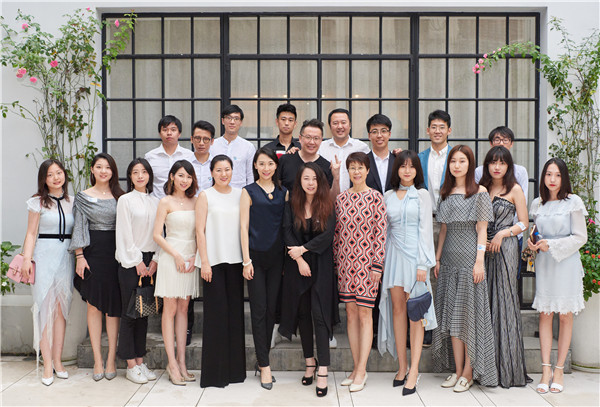 This event not only strengthened the communication and understanding among the members, but also provided very valuable suggestions and guidance for their future development. The 2019 Elite Club Forum came to a close with laughter, which has been a collision of excellence and excellence, and a crystallization of wisdom on the road of growth. Members carry the hope and advice of the mentors, learn from each other, share experience, and walk with great minds!
---