Much closer to study in a top school of UK! The exclusive meeting with Mark Lauder - the prestigious British school principal ended successfully
---
---
Langsheng Education joins hands with prestigious British school - Strathallan School The exclusive meeting was held successfullyThe principal Mark Lauder came to China and visited Shanghai with David Giles - head of international education exchange program, met with many families, talked about the concept of education and opened up the life of famous schools for the students.
Based on the senior reputation and more than ten years of experience in studying abroad of Langsheng Education in the education industry, we specially invited the principal Mark Lauder and David Giles – the head of international education exchange program, and did a deep conversation with those families.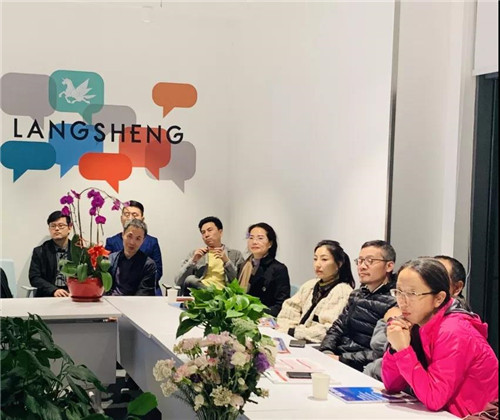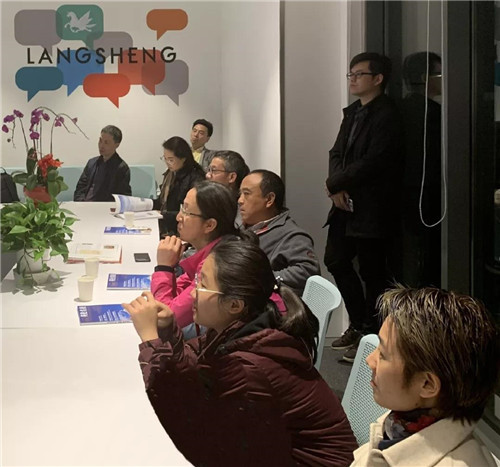 First of all, Ms. Lin, the president of Langsheng Education, expressed her warm welcome to the arrival of various families. Then, the principal of the school, Mark Lauder, and the head of the international education exchange program, David Giles, gave a wonderful sharing. From the current educational form background, combining with the students' learning and growth needs, made accurate and detailed analysis.
Strathallan school is the best traditional school in Scotland and a member of the HMC Principal Federation. Principal Mark Lauder has taught for more than 30 years, and cultivated a large number of students who were admitted by world famous universities such as Oxford and Cambridge . In this meeting, he shared a lot of practical educational information.
In sharing, principal Mark Lauder mentioned: "Studying abroad, not only means studying knowledge, but more importantly, creativity, social skills, perseverance and other abilities. The British teachers will get to know well the characteristics of each student. And cultivate in a targeted way to encourage students to develop hobbies and have a broader space for growth."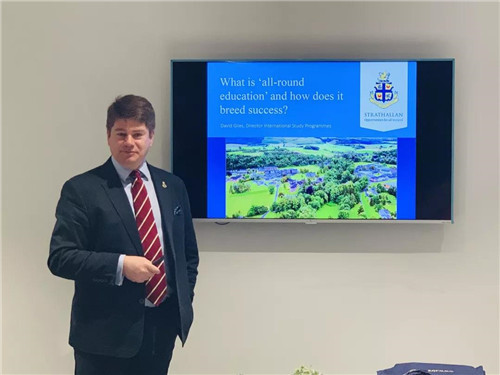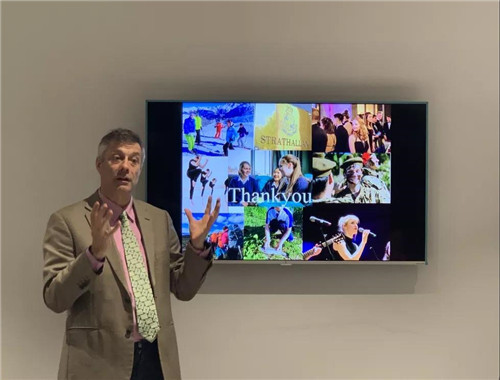 In the one-to-one interaction, parents asked questions about their children's situation, such as: "How old is the student suitable for studying abroad? " "How to identify which school the child is suitable for?" "What preparations are needed before studying abroad?" The principal gave detailed answers. He also recommended that students plan to study abroad as soon as possible, so that they could adapt to foreign languages and living environment, and improve their quality sooner.
Successful ending
Through this meeting, each family further clarified their respective educational concepts and better planned their children's educational direction. In this harmonious atmosphere, the meeting came to a complete success.
The praise of parents is our driving force in the education industry. For more than ten years, Langsheng Education has been adhering to the initial intention of "change for the better", cultivating thousands of outstanding students who have successfully studied in the UK and the United States, and has been highly recognized by many universities in the UK and the United States and maintaining a long-term stable and close relationship with them. In the future, we will provide more opportunities for communication and sharing, bringing the good news to the families studying abroad!
---