Sister school
  As the leader in the field of young students studying abroad, Langsheng Education has always been focused on providing the premium and professional studying abroad service for Chinese students. Over the years, Langsheng Education has sent hundreds of outstanding students to prestigious private high schools in Britain and the United States. As the sole school representative of Concord College in mainland China, Langsheng Education also reached strategic cooperation agreements with Beijing No. 4 High School and Dalian No. 24 High School while cooperating with Concord College for many years. All along, Langsheng Education has never forgotten its root, adhering to the belief and attitude of "All for Students", caring for the growth of students, providing all-around personalized VIP customized study abroad program for students, and dedicating to find the most suitable way for each student to get promoted to next level of the study at school.
Beijing No. 4 High School
  Beijing No. 4 High School was founded in 1907, initially named "Shuntian School" and was renamed "Beijing No. 4 High School" in 1949. In September of 2002, the school was recognized by Beijing Education Committee as the first batch of the model ordinary high schools in Beijing. In the same year, the international department was established. In 2005, it merged with Beihai Middle School and restarted the admission of middle school students. In 2008, part of the faculty from National Unity Middle School joined the school, and later in 2015, it merged with Beijing No. 63 High School. There are four campuses including high school campus, middle school campus, Guangwai campus and Fuxingmen international campus at present, and the incumbent president of the school is Ma Jinlin.
  Since its founding, Beijing No. 4 High School has been adhering to the educational principle of "Four Highs", namely "High standard of school's mission", "High level of educational objectives", "High performance of faculty" and "High quality of teaching". Over the century, Beijing No. 4 High School has educated over 36000 students and most of them became the backbones in different fields, with many students becoming famous scientists, politicians, educators, litterateurs, artists and entrepreneurs. Beijing No. 4 High School enjoys high reputation for its achievements both in China and abroad.
  Beijing No. 4 High School is the cradle of top students. In recent years, about 60 outstanding students joined the Communist Party, and approximately 97% of the students reached the admission requirements of top universities. Students have achieved 11 medals in International Science Olympiad and been awarded the Mayor's Prize for Science and Technology Innovation of Beijing Youth for many times. Nearly 200 students win prizes in national, international and Beijing competitions every year. As the only reception school in the event of "Bid for Olympic Games", the Beijing No.4 High School was highly appraised by IOC officials. With a strong tradition of athletic excellence, Beijing No.4 High School achieved top performances in basketball, swimming and bridge. The school organizes exhibitions of calligraphy, paintings and photographs of teachers and students and organizes concerts, prom and other recreational, sports and scientific activities every academic year to enrich campus life and cultivate students' sensibilities, so that students' various talents could be displayed, their sense of participation could be enhanced, and their capability in these activities could be enhanced.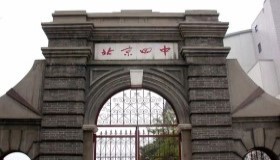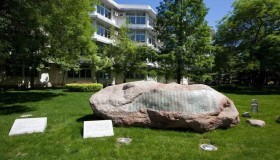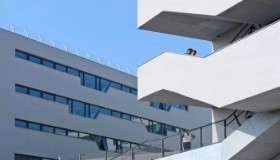 Dalian No. 24 High School
  Dalian No. 24 High School was founded in 1949 and it was recommended as the Key high school of Liaoning province in 1962 and the model high school of Liaoning province in 2004. Dalian Yucai School, the predecessor of Dalian No. 24 High School, was officially opened on 1st September, 1949, exactly one month before the founding ceremony of the People's Republic of China. The first principal of the school was a pioneer of China's education and the first mayor of Dalian, Mao Daxun, while the first dean was Yang Kaiying, cousin of revolutionary martyr Yang Kaihui. The majority of the first student body were descendants of cadres who marched south toward the whole country or the orphans of martyrs, such as the sons and daughters of Xu Haidong and Song Renqiong, the founding fathers of the People's Republic of China.
On the New year's Day of 1951, Premier Zhou Enlai of the People's Republic of China, came to visit this school, which had just been established for two years, and wrote: Your school is a school to nurture the talents, paying great attention to the cultivation of moral and intelligence. You should cultivate students' love of the motherland, the people and the work, which rely on you to innovate educational methods. This educational ethos has been inscribed in the giant stone in front of the library for two centuries. The unique style has fulfilled the dreams of generations of students and nurtured generations of elites of the times.
  Based on the complementation of national curriculum and school-based curriculum, the school takes "people-oriented, advocating perfection and pursuing excellence" as its ethos of schooling, takes high-quality schooling as its core, lays a solid foundation for the cultivation of innovative talents as its focus. In the new era, Dalian No. 24 High School inherits and carries forward its fine tradition, reflecting the spirit of the era. It builds modern view of education, quality, and talents, taking the development of students as the core, and combining teaching, management, environment and service to educate people so that every student can study happily, develop in an all-around way and grow healthily at school. Based on the national conditions and reality of the school, the school follows the law of education and talents growth, innovate teaching methods, and explores talents training mode, especially the cultivation of top-notch talents and innovative talents whilst pays attention to teaching students according to their aptitude, characteristics and personality differences to give full play to each student's strength and potential. The school also improves the evaluation system of education and teaching quality by building a scientific and diversified evaluation system, and encourages students to study independently, manage independently and stand on their own. Dalian No. 24 High School has adopted a series of measures to practice its ethos through the "talent training project", students will become outstanding talents with quick thinking, outstanding expertise, a sense of social responsibility and international perspective.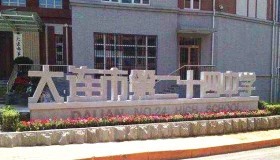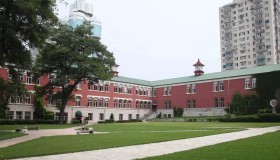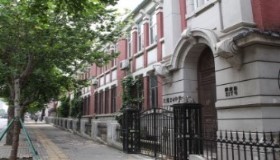 Nanjing Gong Qing Tuan Lu Middle School
  Sitting in the center of Yuhua New Village, Nanjing, Jiangsu province with beautiful environment, Nanjing Gong Qing Tuan Lu Middle School is the designated summer camp school for Langsheng Education. It covers an area of more than 18,000 square meters and has a construction area of more than 8,000 square meters. Founded in 1987, it was the first batch of provincial demonstration high school in Yuhuatai District. As the model high school in Nanjing, the school is fully equipped with teaching facilities including special classrooms such as municipal demonstration laboratory for Physics, Chemistry and Biology, skill creation room, library, psychological counseling room. The comprehensive science experiment course, flour sculpture course and basketball course have become school's specialty courses.
The school always upholds the educational principle of "let every student develop in an all-round, harmonious and active way, and let every teacher improve constantly in the practice and reflection of teaching and educating ", actively promotes educational reform, and attaches importance to the construction of teachers and constantly improves the quality of school. In the past two years, the school has been rated as Advanced Moral Education School in Nanjing, Nanjing School with Science and Technology Education in Specialty, Nanjing Green School. The school also won the first prize of the junior high school group for the evaluation of teaching performance of primary and secondary schools in Yuhuatai District from 2005 to 2006.