Oxbridge Offers for 21 Concord Students in 2018!
---
---
Twenty-one students from Concord have received offers from Oxford and Cambridge. The Concord students have offers to study13 different degree subjects bridging the arts and sciences, from French and Arabic to chemical engineering.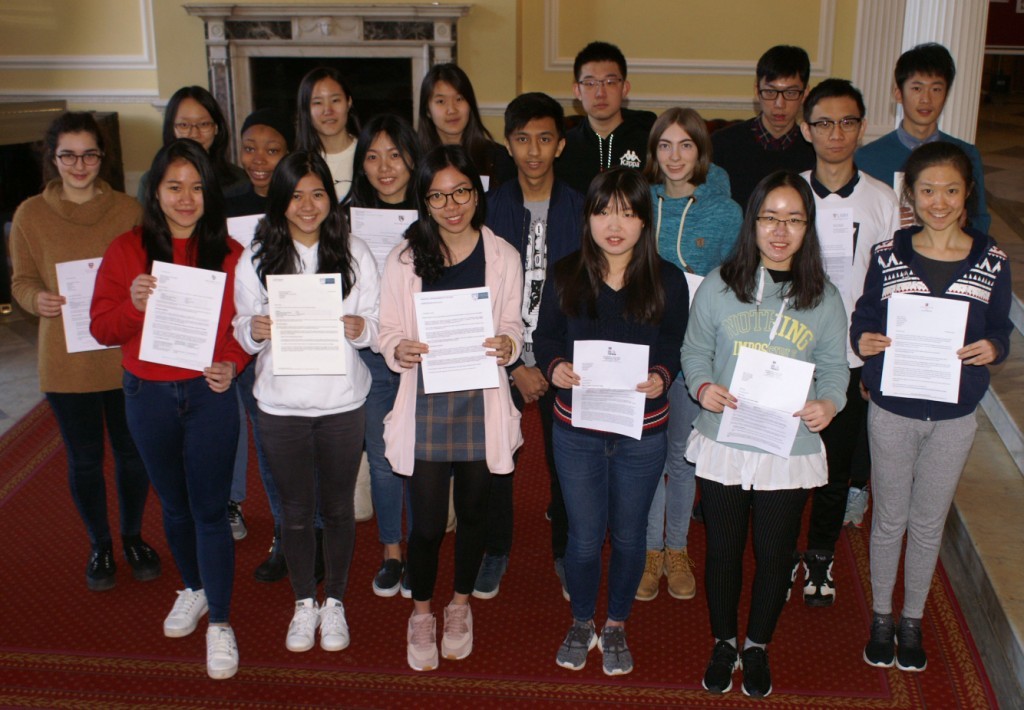 Said Dr. Rob Pugh, Assistant Principal (University Entry and Careers) who has helped to assist the students with their applications: "The successes follow lots of hard work and preparation.
"We are extremely proud of these fabulous achievements for the students who are competing in an increasingly competitive Oxbridge landscape.
"The students have demonstrated that they can compete against a truly world class field."
A total of 90 students at Concord have received Oxbridge offers in the last four years and this year the offers include four for the highly prestigious Trinity College, Cambridge.
The full list of students with offers is:
Anna Bui, Natural Sciences (Physical), Churchill College, Cambridge
Eric Chen, Mathematics, Trinity College, Cambridge
Eswyn Chen, Geography, Wolfson College, Cambridge
Cornelia Chen, Economics, Churchill College, Cambridge
Xin Yao Chong, Land Economy, St. Edmund's College, Cambridge
Alice Cong, Mathematics, Corpus Christi College, Cambridge
Lucy Hampton, Philosophy, Politics and Economics, St. Hilda's College, Oxford
Rosie Jia, Economics, Selwyn College, Cambridge
Patricia Kongoasa, Law, Trinity College, Cambridge
Madeleine Lempert, Asian and Middle Eastern Studies, Jesus College, Cambridge
Linda Lian, Engineering, Wadham College, Oxford
Nibroos Nasution, Engineering, Sidney Sussex College, Cambridge
Cindy Peng, Mathematics, Churchill College, Cambridge
Maryam Popoola, Architecture, Clare College, Cambridge
Mew Satukunlasan, Economics, Girton College, Cambridge
Sophie Seeyave, History and Politics, Worcester College, Oxford
Sasha Viazmitinova, Architecture, Trinity College, Cambridge
Michelle Wang, Chemical Engineering, Churchill College, Cambridge
Alfie Wu, Mathematics, Queens College, Cambridge
David Zhang, Economics, Trinity College, Cambridge
Henry Zhang, Physics, Lady Margaret Hall, Oxford
Contact Us:
Shanghai Office
Tel:021-52379028/021-52671021
E-mail: info@lsiedu.org
Beijing Office
Tel:010-84608270
E-mail:?beijingmanager@lsiedu.org
---