Ruthin School Entrance Examination in 2019 in China officially began!
---
---
Ruthin School Entrance Examination in 2019 in China officially began, and the principal Toby Belfield came to Langsheng in person.
Ruthin School Entrance Examination in China 2019
Date: December 2, 2019
Location: Langsheng Education Shanghai Headquarters.
Langsheng Education, as the sole representative of Ruthin School in China, has offered many opportunities for the families who want their children to enter this famous boarding schools in UK. Every year, for the entrance examination in China, Toby Belfield, the principal of Ruthin School, pays a lot attention to it and always arranges a visit and know about the situation in person.
Some parents and the teachers from Langsheng
Part 1 Parents Meeting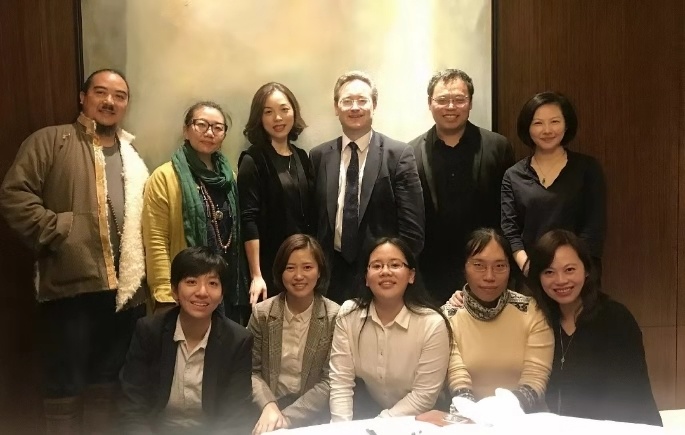 Principal Toby visited Longsheng Education Shanghai Headquarters on November 30th. Before the formal examination, he held a two-day one-to-one parents meeting to have a cordial and pleasant communication with the parents of the students who had already been enrolled in Ruthin School.
During the parents meeting, principal Toby analyzed the specific situation of each student for his or her parent(s), from study to life, from strength to weakness, and discussed ways to adjust and improve for the future development of these children.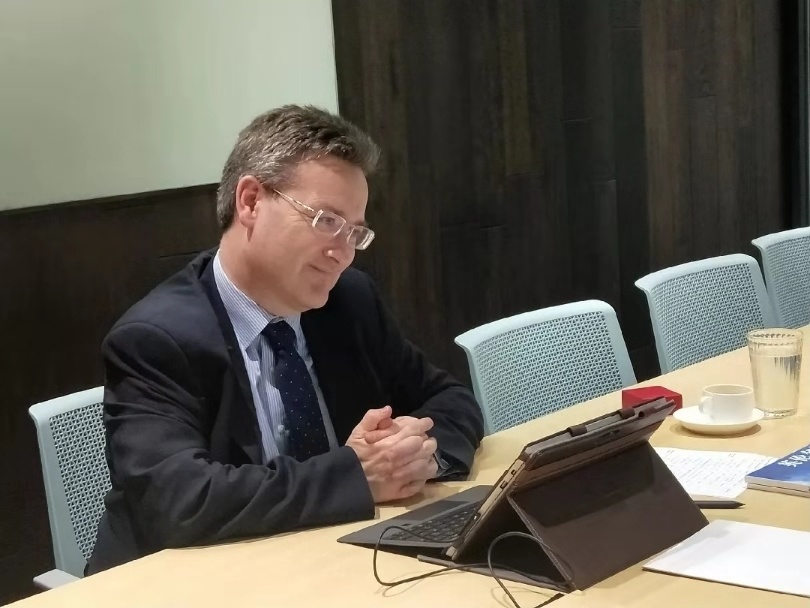 Principal Toby's responsible and meticulous attitude were unanimously praised by parents, who said that it was a very wise decision to have their children study at Ruthin School.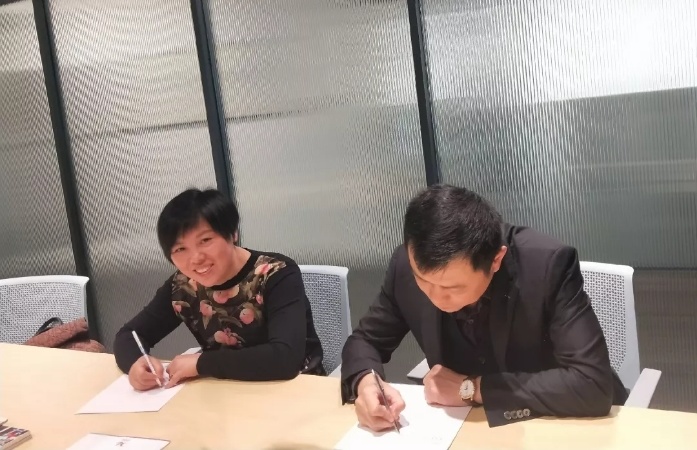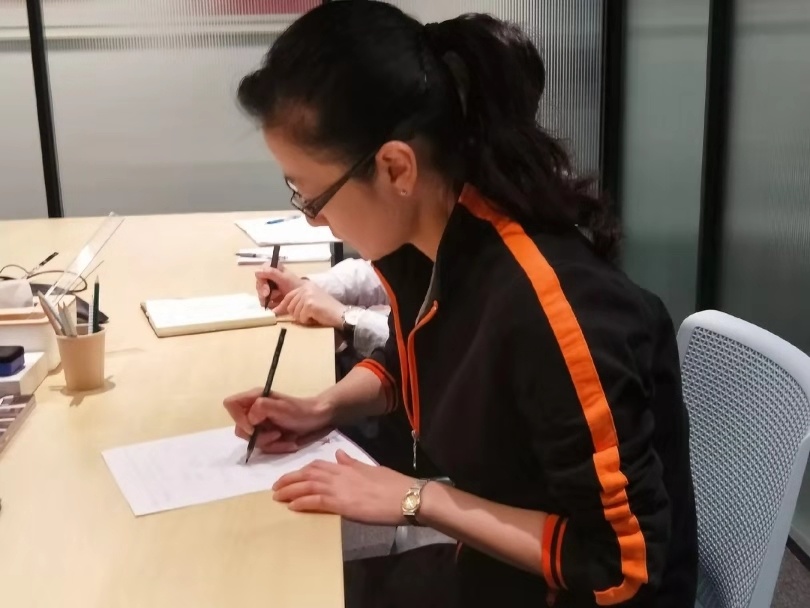 What's more, one Tibetan parent, to show his gratitude to Principal Toby and Langsheng Education, personally brought the most distinctive ethnic gifts.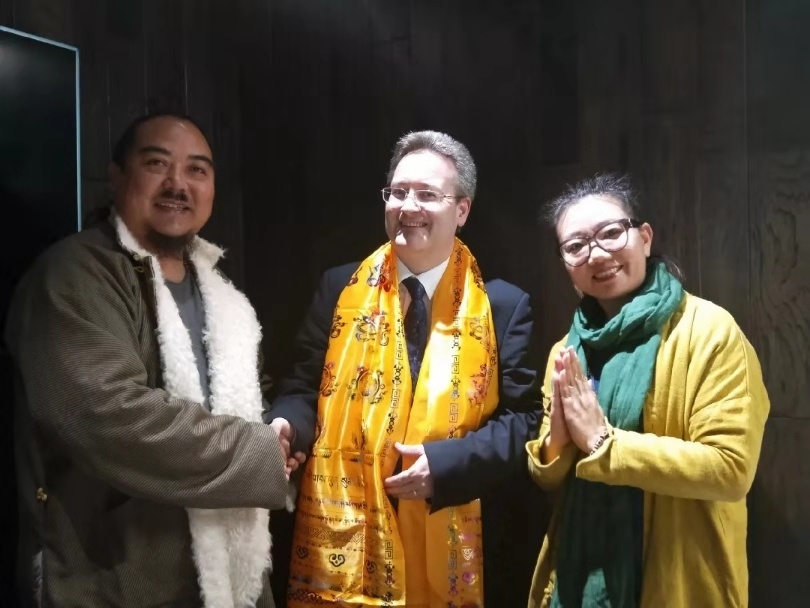 Principal Toby Accepts Hada
Part 2 Pre-test preparation
On December 2nd, the Ruthin School entrance examination in China officially began! Parents and candidates came from all over the country to take the entrance examination.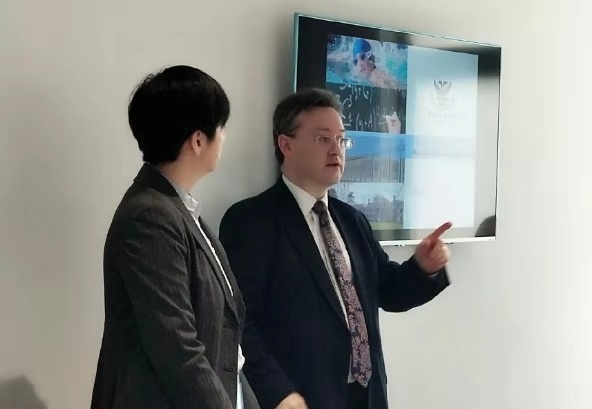 Principal Toby's Pre-Examination Speech
Before the exam, Principal Toby specially prepared a wonderful speech, including introducing international education of in Britain, the desirable academic level and so on, and patiently responded to questions and concerns of everyone. The atmosphere was very lively.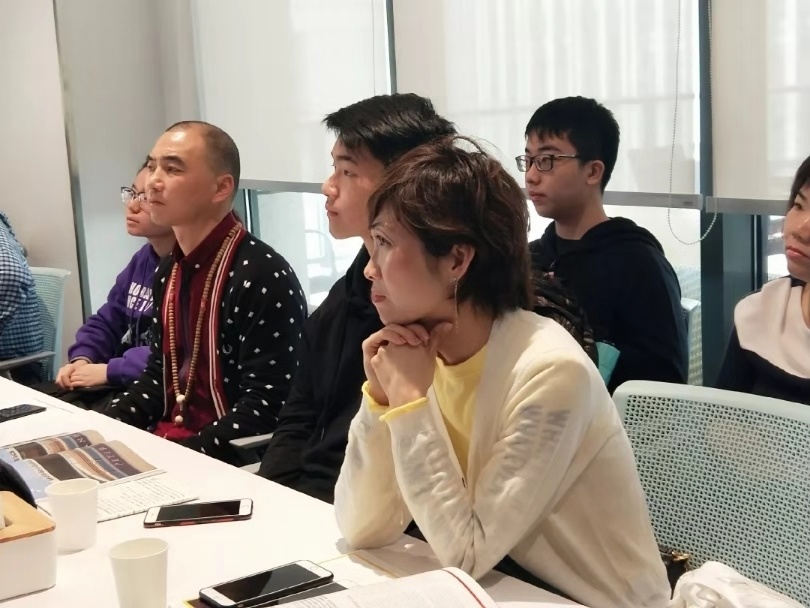 Parents and students who are listening attentively to the speech
On-site interviews
On the spot, we interviewed several parents of students at random.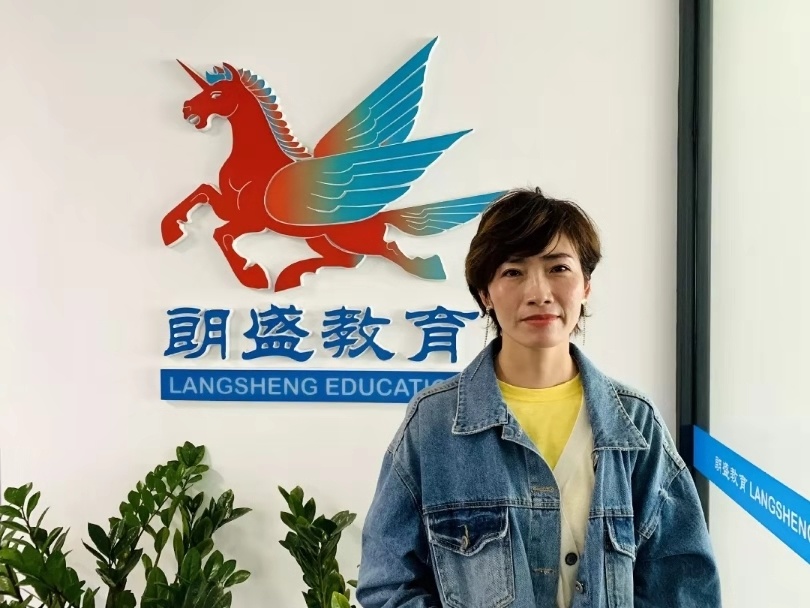 Wang's mother first learned about Langsheng Education through friend's introduction (who has a child studying abroad) and she expresses her acknowledgment of Langsheng's reputation in the industry.
Because her child is very interested in futures and investment, she strongly supports him to engage in the financial industry in the future, and hopes that he will have a broader future development after getting into Ruthin School.
Liu's Parents
To take the entrance examination, Liu and her parents came here from Shenzhen, Guangdong. During the interview, Liu's mother mentioned her personal views on education: "Children need to grow up with enough knowledge from an early age, and parents need to provide a better platform for their children to grow up."
She said that she appreciated Ruthin's teaching style, which is a combination of China and the West, which is the cradle of children's all-round development. If their child can get into this school, they will have full confidence in her future development.
Part 3 Examination Broadcast
With parents' earnest and bright expectations for the future, students entered the examination room for intense written examinations and interviews.
If the students taking the exam are admitted, they will go to Ruthin School in September next year to start their long-cherished overseas study life.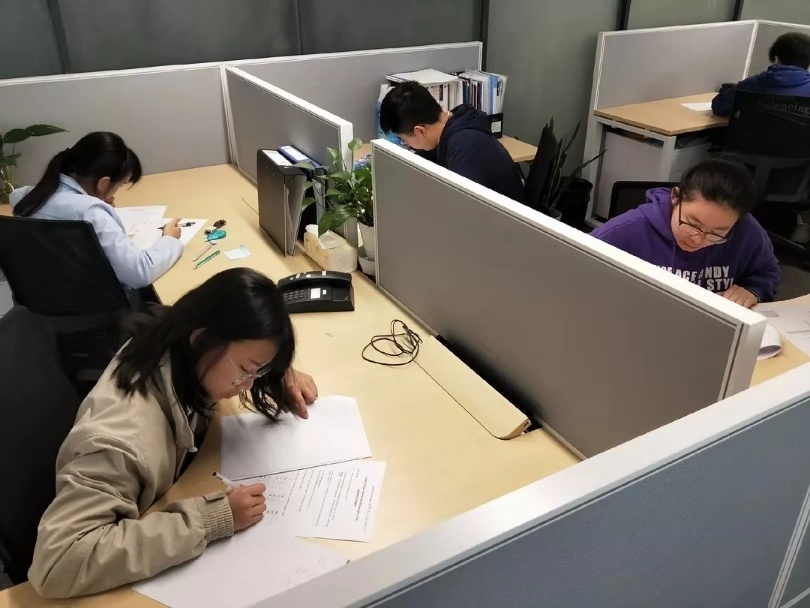 Here we hope that every student who goes out of Langsheng Education can set sail and harvest a wonderful future!
In recent years, more and more students have been admitted to Ruthin School through Langsheng Education, and then successfully got into Oxford, Cambridge, UCL, LSE, Imperial College London, Kings College London, Durham University and other world's famous universities, opening a new chapter of their life!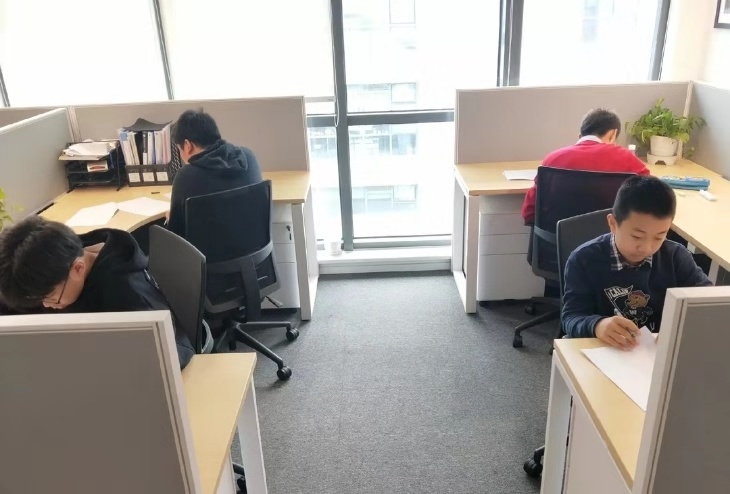 In the following days, we will uphold the principle of "Change for a better way" to help children of the right age to find their own British and American schools! We welcome more families who want their children to study in Britain or America to join us and jointly support the dreams of more students!
Although this year's entrance exam is over, the admission of Ruthin School in 2019 is continuing. Any inquiries about applying for Ruthin are welcome, we'd like to provide guidance for you!
---