Amazing Achievements for Godolphin Swimmers
---
---
A few of our Godolphin swimmers have had an amazing time at the County Championships. Karen Addison, Godolphin's Swimming Coach, commented that she "cannot recall anyone doing this well during my time at school". Amelia Johns, 12, gained two Personal Bests for the 50m Breaststroke in 40.96 seconds and the 200m Breaststroke in 1:31.73.
Meanwhile Maddie Coupe, 14, qualified for the counties in 12 different events, however Maddie was selective about what she raced, so chose to race in eight. Maddie also achieved two Personal Bests in the 100m Backstroke where she placed 11th in 1:17.52 and the 50m Butterfly which Maddie came in 14th place in 35.12 seconds.
Ellie Chalk, 15, did particularly well during the County Championships, placing 1st in the 50m Free-swim and was Junior and Senior Champion with a time of 27.69 seconds. Ellie also placed 1st in the 100m Free-swim in a tine of 1:01.21. Ellie was 2nd place in Junior and Senior in the 50m Backstroke with a time on 31.76 seconds and again in the 50m Butterfly, she placed 2nd in a time of 31.11 seconds. Ellie now has five Regional times and two Regional consideration times. Karen Addison noted that all who saw Ellie swim were in awe and that her results are a serious achievement.
The girls have done incredibly well. These are amazing achievements! We are very impressed with all of the hard work put in by these girls.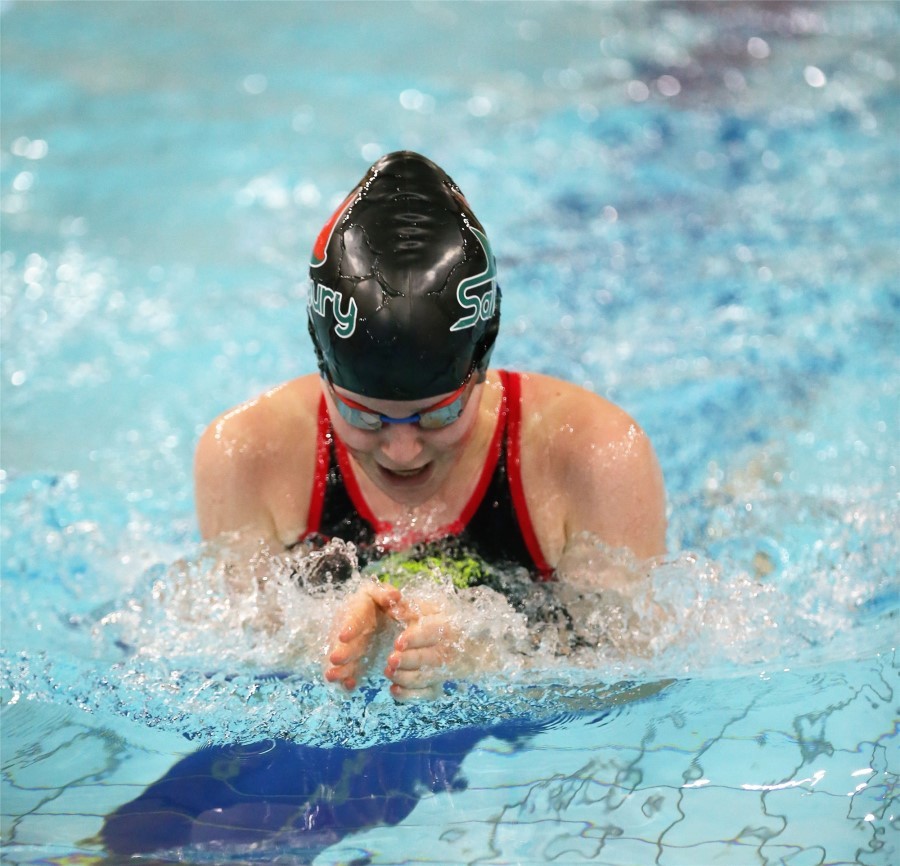 ---