Chinese New Year 2019
---
---
For many years now, international boarders have played a big part in making Sidcot such an interesting place to study and live. Sharing our different cultures help us understand more about the "bigger world" and broaden our horizons.
One very effective way to connect with the Chinese culture is by celebrating Chinese New Year all together around a "huǒ guō" (火锅) or in other words, a "hot pot"! For those of you who are unfamiliar with the term, hot pot is more than just a dish: it is an experience, encapsulating the communal dining ethos so present in Asia. The idea is simple: you gather a group of friends and you cook thinly sliced meats, mushrooms, prawns, noodles, and more—in a single pot of simmering, seasoned broth!
On Tuesday 5 February 70 boarders (and some adventurous members of staff) decided to give it a go and spent the evening at Little Chinatown, a restaurant in Bristol. Everyone had a fantastic time and it was definitely an unforgettable experience for some of us. Being able to spend time with the boarders outside school is always something that we value and judging by the amount of food eaten and the happy faces, I can safely say that the trip was a success!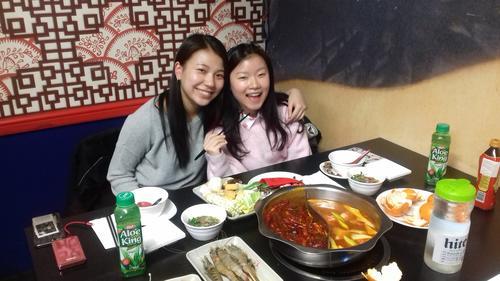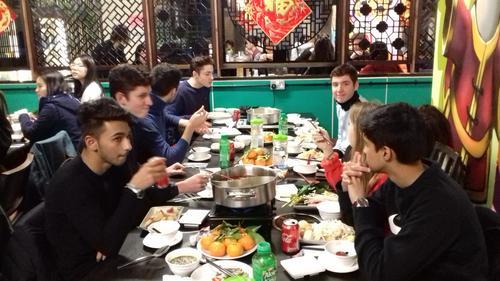 ---