Council on International Education Exchange (CIEE) visited Langsheng Education in Shanghai, and has conducted the comprehensive
---
---
Recently, Council on International Education Exchange (CIEE) visited Langsheng Education in Shanghai, and has conducted the comprehensive strategic cooperation with Langsheng Education.
During the conference, the two parties reached the consensus on the exchange student program and will work together in the future to explore more ways to implement the program and enhance the cultural exchanges between China and the United States.
Mr. Couture who takes charge of the international academic exchange program of CIEE, and Ms. Zhang who takes charge of the representative office in China, are looking forward to cooperating with Langsheng in the future.
With CIEE's international influence and Langsheng Education's experience in overseas study for many years, Chinese families who want to study in the United States will have more opportunities to make their children enjoy high-quality international education. It is expected that Langsheng Education will help more Chinese students and serve more families who expect their children to study abroad.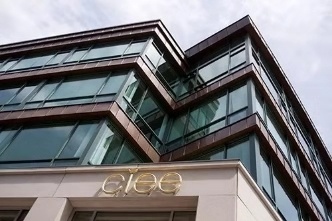 CIEE: Council on International Educational Exchange (CIEE), founded in 1947, is a non-profit International education Educational Exchange organization. CIEE provides the opportunities of studying and working overseas to thousands of students and professionals via a variety of global education exchange programs every year. At present, CIEE has 232 members, most of whom are top American universities. It has nearly 200 academic centers and exchange programs in more than 40 countries and regions around the world.
Since 1947,
CIEE is committed to organizing various educational exchange programs and sharing its experience.Through continuous adjustment and transformation, it is constantly meeting the needs of project participants.
By the mid-1950s,
CIEE's predecessor, Council on Student Travel (CST), promoted student exchanges in the US and Europe, while setting up operations overseas.
In the 1960s,
CST established its strategic track in the future development in intercultural education exchanges .It was officially renamed CIEE in 1967.
Over the past seven decades,
CIEE has continually redefined its focus to change and innovate, solidifying its leadership as the world's premier international educational organization and contributing the best service to the international educational communication in each era.
Langsheng Education
Langsheng Education, a leader in the overseas study industry for young students, is committed to providing customized overseas study services for the customers with different needs. Our professional team has been at the forefront of overseas study research, and has kept a close contact with the school authorities for a long time, and regularly organized exchanging events and Chinese market promotion activities with Chinese schools.
In the past decade, Langsheng team has taken "PIC -- Professional, Individual, Caring" as the service standard, to provide all the students and parents with high-quality service and planning for overseas study, and has successfully helped hundreds of Langsheng students to get into the world-class universities such as Oxford, Cambridge, London School of Economics and Political Science, and etc.
Adhering to the international education ethos, Langsheng Education will carry out these exchanges programs. Langsheng Education has opened international channels for you, if you have the intention, please contact us. Your children will enjoy high-quality foreign education, opening the door to the new world!
---