Graduation Season of 2018 & Information Session for Current Students and Alumni - Bei
---
---
The graduation season of Langsheng Education & Information Session for Current Students and Alumni in Beijing successfully took place on August 31st . We invited students and parents of Langsheng Education to join the activity together. The guest speakers were current outstanding GCSE and A-level students and graduates of the past years. They shared their experience of studying at British schools, preparation and application to universities, university life and academic life with young students.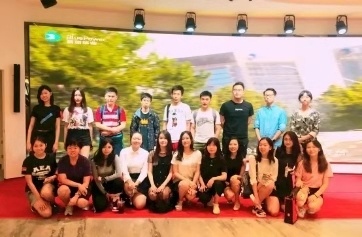 Group photo of students in Beijing
This event includes celebrating the graduation season, announcing achievements and sharing experiences with British secondary schools and G5 University, Q&A session, as well as taking photos. The event lasted about three hours. Students and parents participated actively and asked questions about their concerns, and the guests also gave detailed answers. Parents and students have spoken highly of this activity, and have said that they have benefited a lot from, and hope to have more opportunities to participate in the events in the future.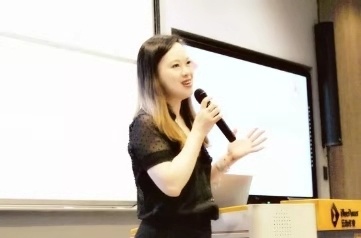 Picture of Ms. Wang Ting, CEO of Langsheng Education
Ms. Wang Ting, CEO of Langsheng Education, gave a speech to introduce the latest achievements of Langsheng Education including the establishment of Langsheng Education Shenzhen Office and the start of Langsheng Excellent Learning. Subsequently, Ms. Wang Ting also highlighted the data comparison between 2018 and the past six years for the students, parents and guests on the scene.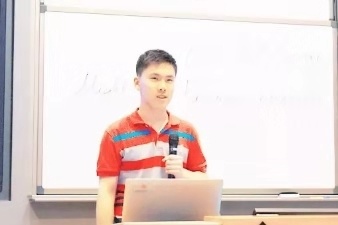 Guest speakers of the event 
George L
George L is a current outstanding GCSE student. He introduced the British GCSE education system and academic life to the students and parents on the scene.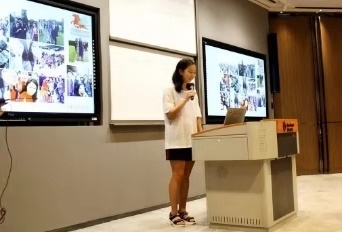 Sunny SUN
Sunny SUN is a current AS student. She once studied at Concord GCSE and Beijing No.4 High School. She introduced the transformation of academic life from GCSE to A-level.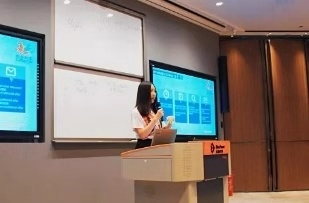 Jessi YANG
Jessie Yang is an outstanding graduate of Ruthin School in 2018, and she is going to study pharmaceutics in University College London. She gave an introduction on the selection of majors in universities and the application processes.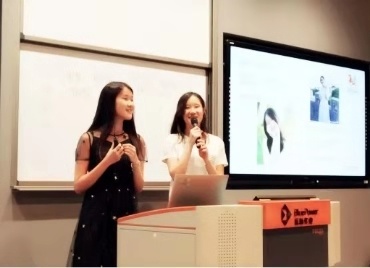 Alice Cong (left) & Cornelia Chen (Right)
Alice Cong and Cornelia Chen are outstanding graduates of Concord College in 2018. They were both accepted by University of Cambridge, and they study Mathematics and Economics respectively. They gave an introduction on the preparation for application to University of Oxford and University of Cambridge, including application process and issues demanding attention.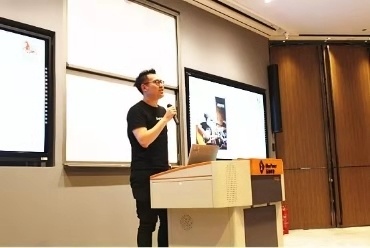 Owen WANG
Owen Wang is the Vice President of Huarong Securities Finance Department. He received a Bachelor and Master degree in Engineering from University of Oxford, and he is an outstanding graduate of Concord College in 2012.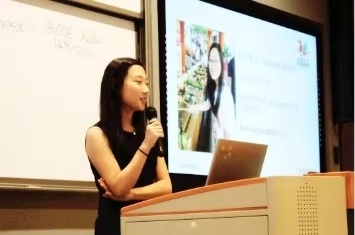 Charlotte Tao, Ernst & Young Senior Auditor, an outstanding graduate of Ruthin School in 2010, studied economics at UCL (University College of London). She shared the influence of Ruthin School's campus life, university study and other British study experience on her career.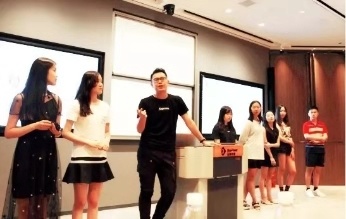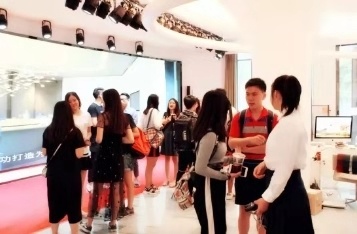 Langsheng Education has been focusing on providing high-end and professional overseas study services for Chinese students since it became the sole school representative of prestigious Concord College in 2005. Over the years, Langsheng Education has became the representatives of many British schools and united test centers for many British schools in China. Langsheng Education's professional team has been at the forefront of overseas studies and has maintained close relationship with British schools for a long time. It regularly organizes events with Chinese sister schools and promotional activities in China. Langsheng Education and Beijing No.4 High School co-hosted the Concord College Summer Camp in Britain, which received unanimous praise from students and parents. We will continue to uphold the belief of "all for students" and pursue excellent service quality with a rigorous professional attitude.
---