2018 Heritage·book officially began!
---
---
2018 Heritage·book officially took place at Langsheng Education Shanghai Headquarters on December 26. In the big family of Langsheng Education, many Langsheng students gathered together talking and laughing. The elder students shared their stories of studying abroad and their experience in learning and applying to their ideal universities. Books are the carrier to tell the story of their past. Junior students solemnly signed the letter of commitment promising to keep and use books properly in accordance with the rules, and pass them on to the next new student after the end of their service life.
01
Sharing Experiences among Elder Students
Zhang, who got enrolled in Concord College and University of Cambridge through Langsheng Education, shared with the students on the spot that Concord College has not only a strong learning atmosphere, but also rich campus activities. If you want to apply to a famous university, you should set goals as soon as possible and be fully prepared. He himself set his goal of applying to University of Cambridge early, so he did a lot of homework ahead of time. He had served as the chairman of the Economics Society of Concord College, providing help for many students to study the course of Economics. At the same time, he encouraged students to have a genuine enthusiasm for the subjects they choose. Only by having a genuine enthusiasm for what they choose can they impress the interviewer.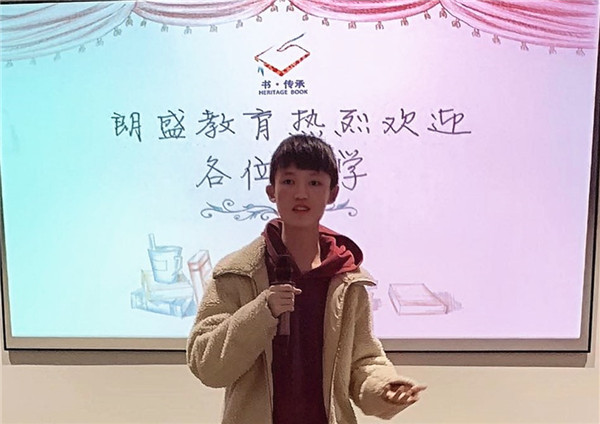 Having graduated from Concord College, Qu, who has just finished his application to a famous university, also brought his own learning experience at Concord College. He said that he felt a lot of pressure when he first entered Concord College, but he soon developed friendship with his classmates and made progress together. Concord College has rich and colorful extracurricular activities. In the process of learning at Concord College, he has learned how to learn by enjoying the fun of activities.
Current students have something to say.
Not only the students who have graduated from Concord College, but also the current students of Concord College brought their valuable learning experience when they study in the UK.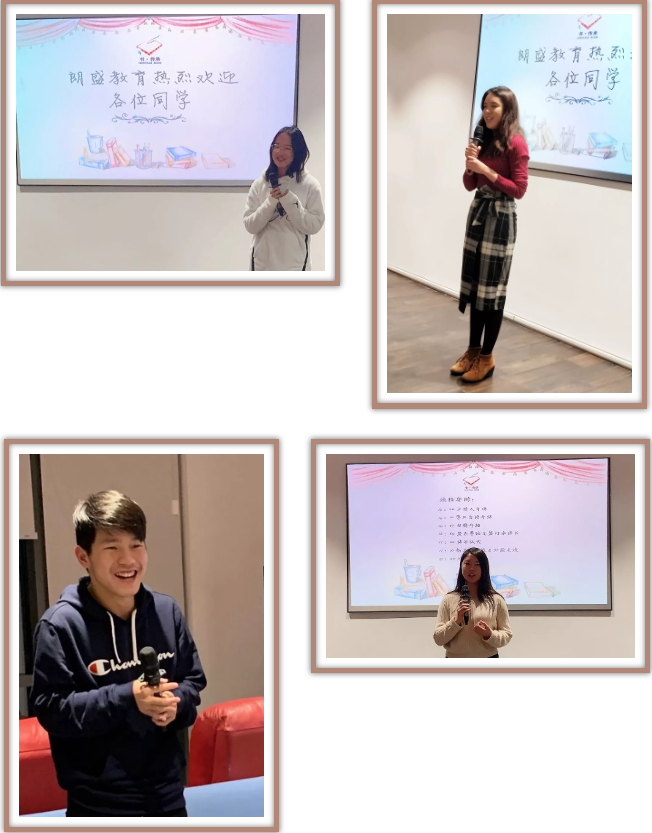 An A-Level student, said that he did not feel as much pressure on his study as others, possibly because of his choice of courses; he thought Concord was a very good school and could get answers by writing email to the teachers if he had any questions. She encouraged new students to take part in activities and make more friends. Several other Concord current students also said that the teachers and students of Concord College are very friendly and there is a strong learning atmosphere. Finding a suitable learning method is a good way to improve their academic performance. Students should choose their favorite courses and delve into the subject.
Book Heritage Ceremony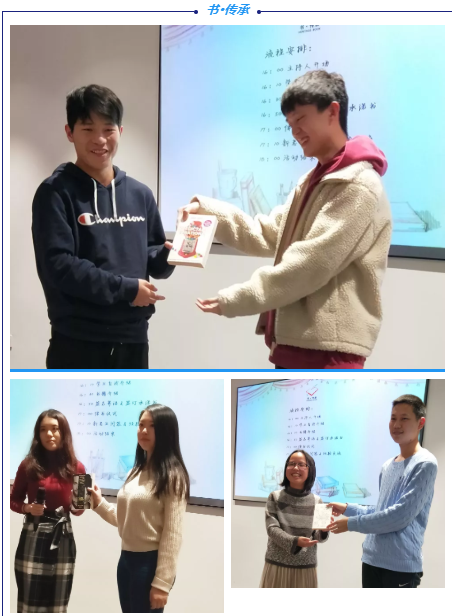 Opening the title page of each book, you can see a variety of fonts, which are the signatures and messages of the elder students. A small book conveys the wishes and love of the elder students. These books are constantly circulating in the hands of students from all over the world. With the help of Langsheng Education, they go abroad to study. Now they have been admitted to famous universities such as University of Oxford and University of Cambridge. Today, the books are being passed on to new students.
Book Heritage activity take books as the carrier, committing to building a platform for communication and exchange between the old and the new students, so as to make the sharing of knowledge and wisdom and the inheritance of humanistic spirit continue for a long time. Literally it conveys blessings and luck. In fact, it conveys the unique culture of the big family of Langsheng Education, which reflects the strong spiritual and emotional ties among the big family of Langsheng. These books witness the spirits of Langsheng students' continuous self-improvement, working hard and down-to-earth efforts when studying abroad. They also convey the positive energy of Langsheng students' optimism and progress, and at the same time, they also demonstrate Chinese students' valuable spiritual reputation abroad. In the big family of Langsheng Education, every year many students get into world famous universities such as University of Oxford and University of Cambridge. These students have a bright future, and attract more and more outstanding students to join the big family of Langsheng Education.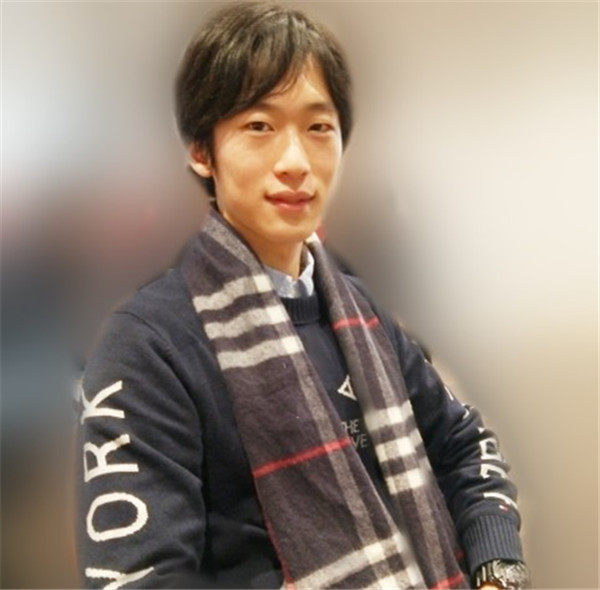 Zhang, who is currently studying at University of Cambridge, shared that he learned about Langsheng Education through the recommendation of other overseas study institutions. With the help of Langsheng Education teachers, he successfully applied to Concord College through the comprehensive personalized program provided by Langsheng Education. And through Concord College he was successfully admitted to University of Cambridge. He intends to continue his postgraduate studies in the UK. He feels that the biggest difference between foreign and domestic education is that students have more space to play and more autonomy to make choice. He suggested that students who want to study in the UK should strengthen their self-discipline and prepare for independent study and life in the future.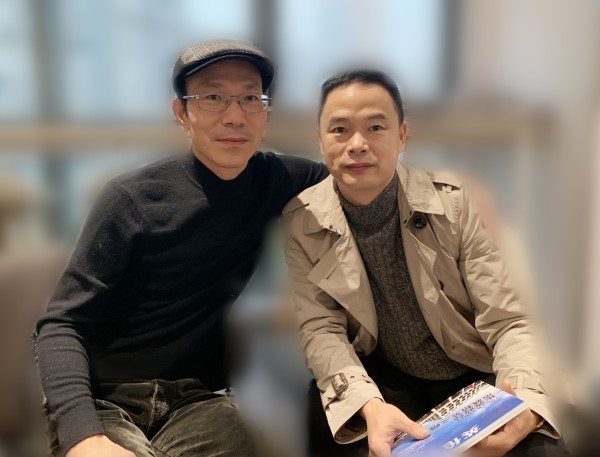 When Huang's parents (the first left one) was interviewed, they said that they had learned through the introduction of their alumni that Langsheng Education was the only representative of Concord College in the UK, and that Concord College was a top independent boarding school and enjoyed a good reputation in the UK. Over the years, Langsheng Education has helped many Chinese students realize their dream of studying in Britain and get into world famous universities. Langsheng Education teachers have provided professional and intimate help for their children to apply to Concord College. They have formulated personalized programs for their children. They have made tremendous progress both in improving their learning ability and in the application process.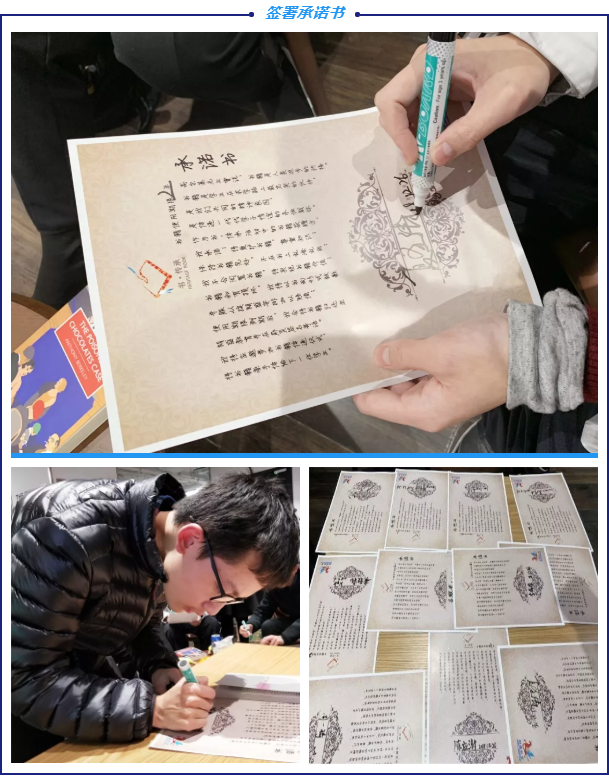 After the heritage ceremony, every new student who accepts books solemnly signed a letter of commitment promising to make full use of them, and to take good care of them. In next year's activities, we will continue to pass these precious books on to the next Langsheng students so that they can make the best use of these books and make more Langsheng students feel the Langsheng spirit of self-improvement, being positive, down-to-earth and optimistic in working hard through the heritage of books.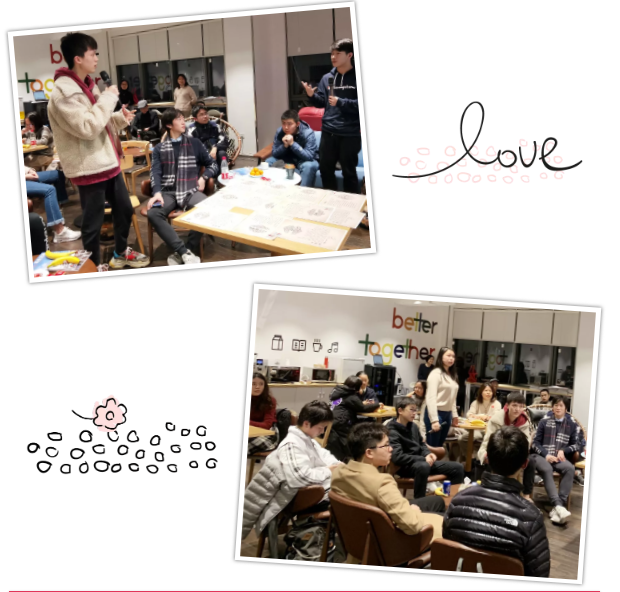 The book heritage ceremony ended with joy. But the students felt that they still want more. In the last part of the activity, the elder sisters and brothers actively shared their experience and their own feeling when studying abroad, and introduced the application system of British universities in detail, and put forward some pertinent and constructive suggestions about learning methods and the direction of future development. The elder brothers and sisters also send their suggestions to younger students to read more and think more, to improve their English level as much as possible, and to meet the academic challenges in Britain with confidence.
In the next year, Langsheng Education will carry out a series of activities related to Heritage Book. Let's work hard and work together for the future of children!
---